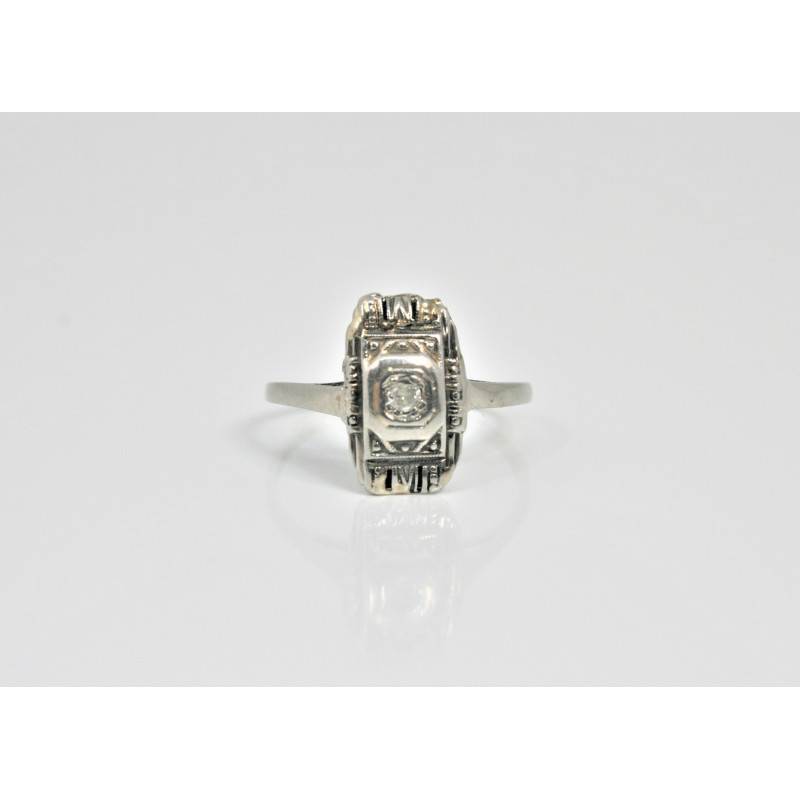  
Bague art déco diamant
Très jolie bague art-déco ornée d'un petit diamant
Un bijou ancien, original et facile à porter.

All jewelery is examined and guaranteed by an expert gemologist who is qualified from Gem-A (FGA)
FGA: English Association of Gemmology

The jewels are sent within 48 hours.
Insured shipment with delivery against signature.
• Jolie bague en or 18 blanc carats et diamants  .
• Bijou authentique du début du 20ème siècle
• Tour de doigt : 54 (modifiable sur demande dans la limite des possibilités techniques. Contactez moi pour connaître le tarif de ce service)
• Poids du bijou : 1,45 gramme environ
• Quelques usures au diamant et à la monture. Bon état général
• Les bijoux Contessina ne sont disponibles qu'en un seul exemplaire
• Bijou sélectionné, contrôlé et garanti par une gemmologue FGA
• Livré dans un écrin
• N'hésitez pas à me contacter, je me ferai un plaisir de vous conseiller au mieux.