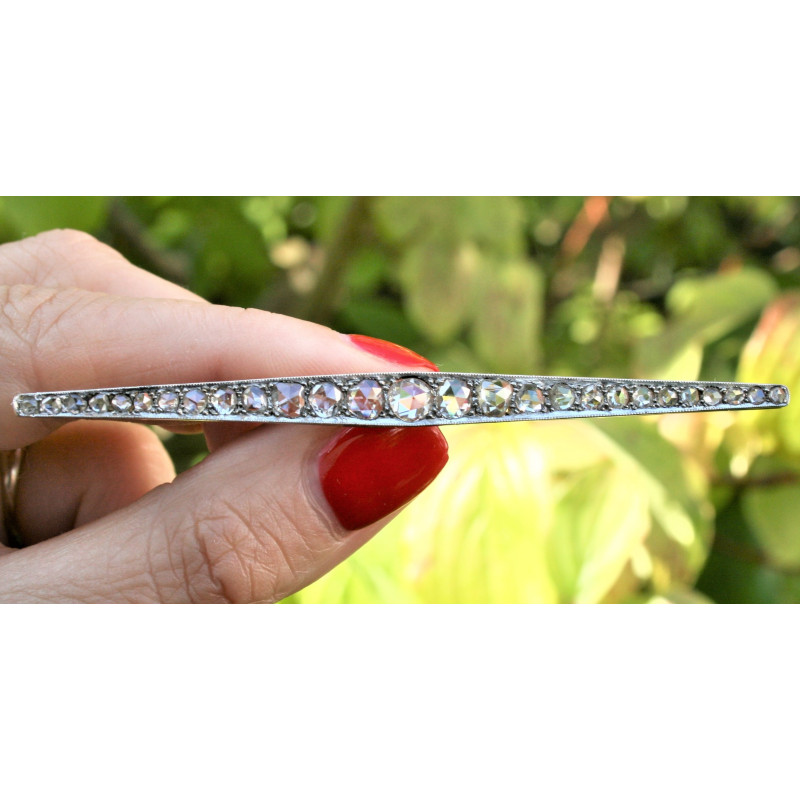  
Antique diamond brooch
Antique bar brooch in 18 carat gold, platinum and diamonds.
A dazzling line brooch adorned with 27 rose-cut diamonds arranged in a cascade (a small, slightly different diamond probably replaced).
A refined and easy to wear jewel.

All jewelery is examined and guaranteed by an expert gemologist who is qualified from Gem-A (FGA)
FGA: English Association of Gemmology

The jewels are sent within 2 days
Insured shipment with delivery against signature.
• Line brooch in 18 carat gold (hallmarks: owl and mascaron)
• Authentic jewelry from the beginning of the 20th century
• Length of the brooch: approximately 8.8 cm
• Weight of the jewel: approximately 6.91 grams
• Jewel selected and checked by a FGA gemologist
• Delivered in a pouch
• Do not hesitate to contact me, I will be happy to advise you as best as possible.
• Tel : 06 19 99 15 01