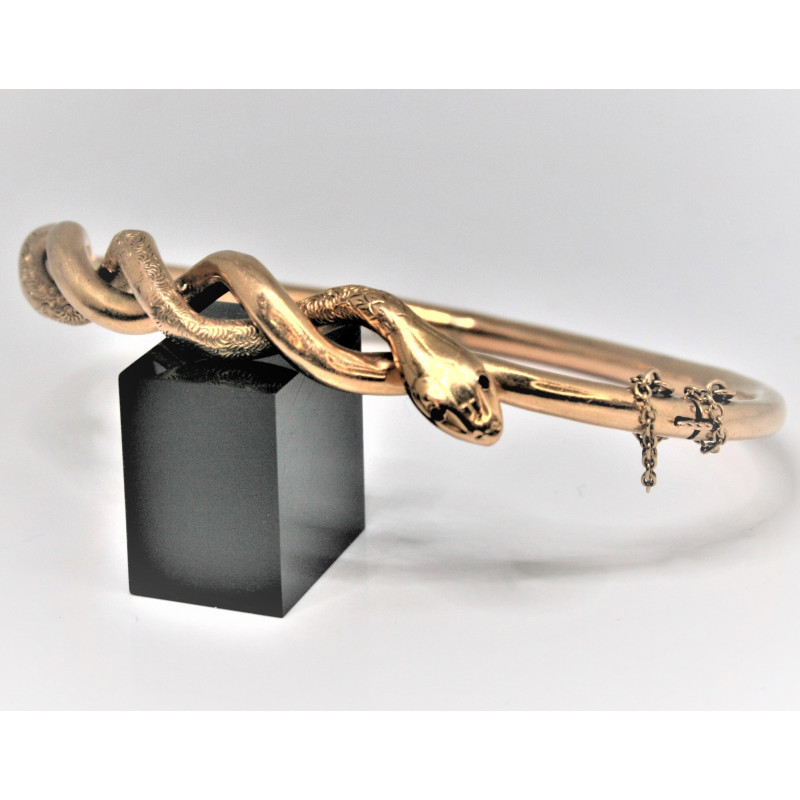  
Antique snake bracelet
Old bracelet depicting a snake.
The snake has always been a privileged animal in the bestiary of jewelry.
A complex symbol that can evoke evil as much as eternity, fertility or desire.
In antiquity snake-shaped bracelets often adorned the arms of the goddess Aphrodite.

All jewelery is examined and guaranteed by an expert gemologist who is qualified from Gem-A (FGA)
FGA: English Association of Gemmology

The jewels are sent within 2 days
Insured shipment with delivery against signature.
• Superb antique bracelet in 18 carat gold (owl hallmark)
• Period: circa 1900 • State of conservation: Good general condition. Some slight dents.
• Weight of the jewel: approximately 11.59 grams
• Diameter: approximately 6.5 cm
• Gem: red glass for the eyes
• Jewel selected and checked by an FGA gemologist
• Delivered in a pouch with invoice
• Do not hesitate to contact me , I will be happy to advise you as best as possible.