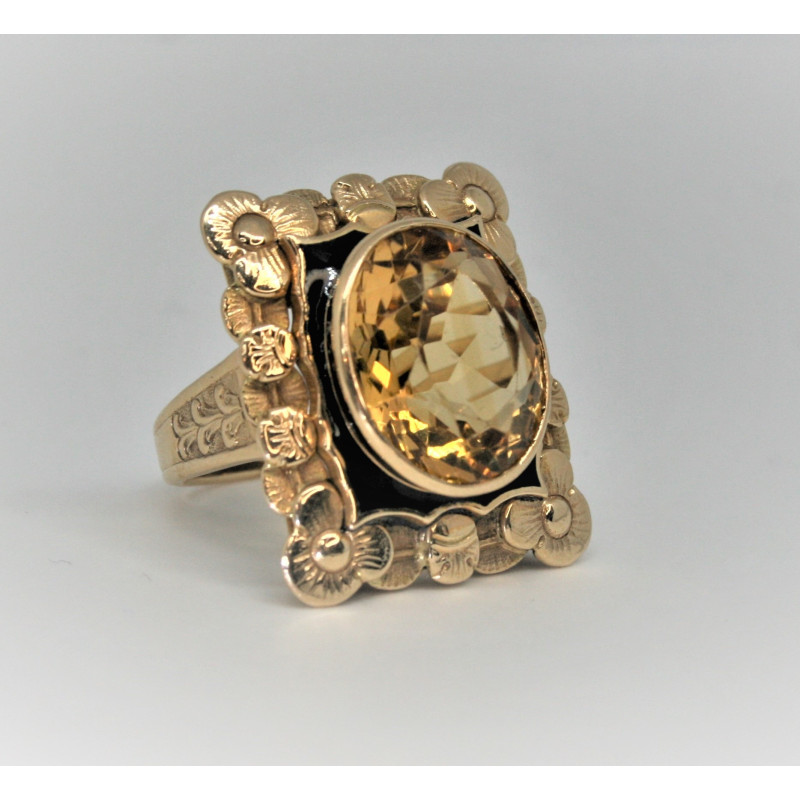  
Antique cocktail ring
Original old ring in 18 carat gold, black enamel, and citrine finely decorated with small flowers.
Citrine has a nice golden color.
A unique cocktail ring!

Jewels are sent within 2 days
Insured shipment with delivery against signature.

All jewelery is examined and guaranteed by an expert gemologist who is qualified from Gem-A (FGA)
FGA: English Association of Gemmology
• Original vintage ring in 18-carat yellow gold, citrine and black enamel (eagle's head hallmark and French maker's mark / jewel signed Milliaud Fils).
• Ring probably made from an older element. 19th and early 20th century
• Finger circumference: 52 - 6 US (size modification possible, within the limits of technical possibilities, on estimate)
• Weight of the jewel:17.46 grams
• Dimension on the finger: 25 x 20 mm approx.
• Jewel selected and checked by an FGA gemologist.
• Delivered in a case with professional invoice
• Do not hesitate to contact me, I will be happy to advise you as best as possible.