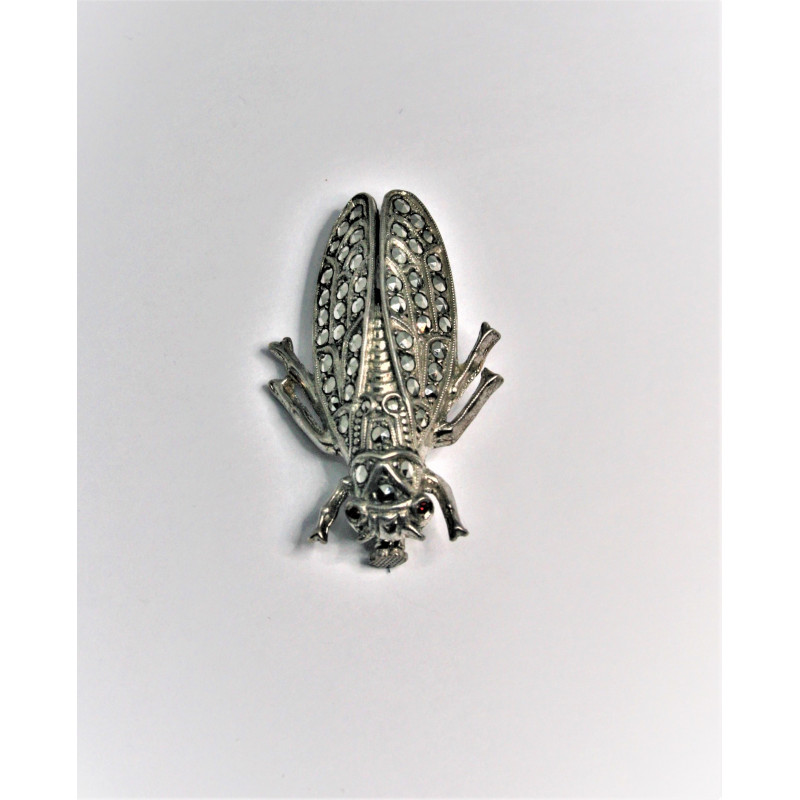  
Broche cigale vintage
Charmante broche broche cigale en argent .
Le bijou est ponctué de pierres noires très brillantes.
Une broche ancienne d'une qualité remarquable et de fabrication française.

All jewelery is examined and guaranteed by an expert gemologist who is qualified from Gem-A (FGA)
FGA: English Association of Gemmology

The jewels are sent within 2 days
Insured shipment with delivery against signature.
• Broche en argent 800 (poinçon hure de sanglier et poinçon de maître français)
    • La broche est agrémentée de pierres noires
    • Bijou ancien de fabrication Française
    • Époque : 20ème siècle avant 1984
    • longueur de la broche : 25 mm environ
    • Poids du bijou : 7,8 grammes environ
    • Les bijoux Contessina ne sont disponibles qu'en un seul exemplaire
    • Bijou sélectionné, contrôlé et garanti par une gemmologue FGA
    • Livré dans une pochette
    • N'hésitez pas à me contacter, je me ferai un plaisir de vous conseiller au mieux.