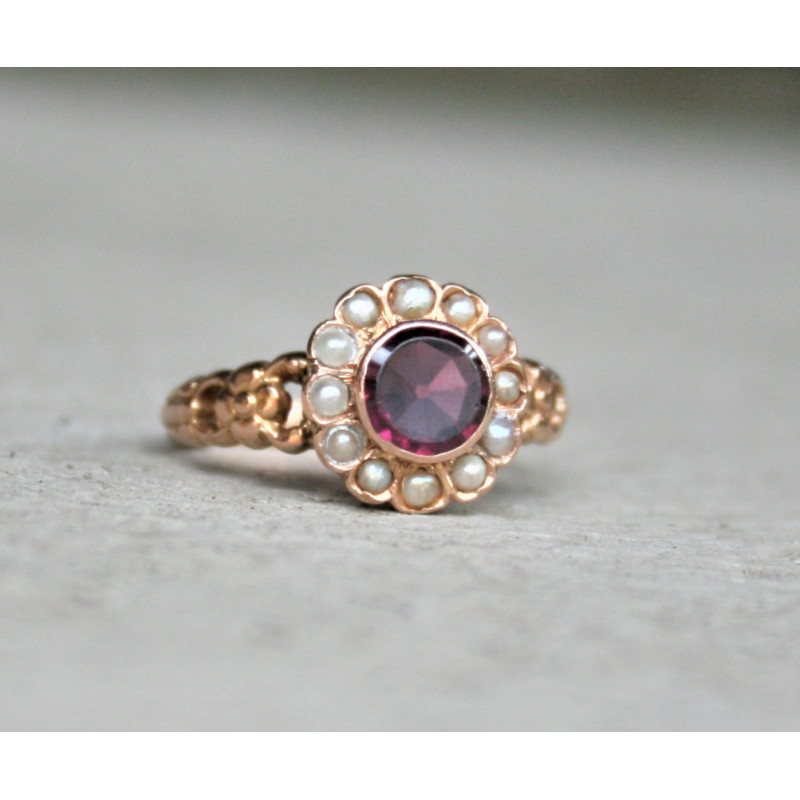  
Antique garnet and Pearls Ring
Antique 18k gold, purplish garnet and small pearls, ring.
The shoulders feature a small gold flower.
Charming delicate and discreet ring adorned with a pretty rhodolite garnet.

All jewelery is examined and guaranteed by an expert gemologist who is qualified from Gem-A (FGA)
FGA: English Association of Gemmology

The jewels are sent within 2 days
Insured shipment with delivery against signature.
• Pretty ring in 18-carat gold, garnets and pearls (owl hallmark)
• Period: 19th century
• Ring size: 50 5 1/4 US (modifiable on request within the limits of technical possibilities. Contact me for the price of this service)
• Note: some pearls have been replaced
• Weight of the jewel: 2.63 grams
• Jewel selected and checked by an FGA gemologist
• Delivered in a box with invoice
• Do not hesitate to contact me, I will make a pleasure to advise you at best.
• Phone: 06 19 99 15 01