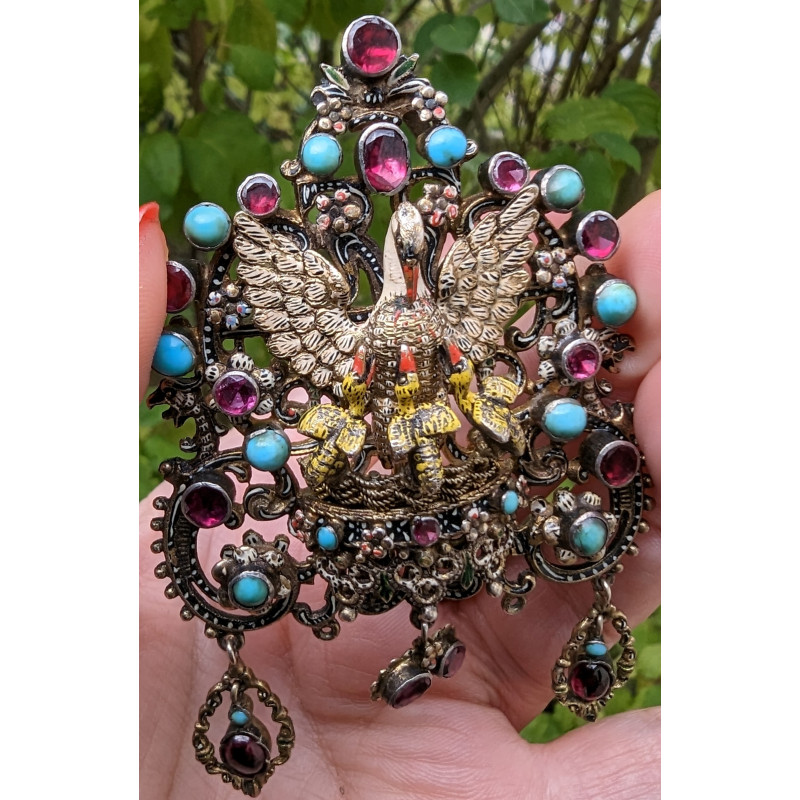  
Hermann Ratzersdorfer néo-renaissance pendant
Magnificent gilt silver pendant representing the Pelican feeding its young.
Jewel made by the famous goldsmith Hermann Ratzersdorfer during the second half of the 19th century.
The poignant theme of the pelican offering its heart to its children is symbolic of Christ's love and sacrifice.
A very high quality renaissance revival pendant.

Jewels are sent within 2 days
Insured shipment with delivery against signature.

All jewelery is examined and guaranteed by an expert gemologist who is qualified from Gem-A (FGA)
FGA: English Association of Gemmology
• Enamelled gilt silver pendant (swan hallmark)
• Vienna, 19th century
• Dimensions of the pendant: approximately 8 x 5 cm
• Note: Significant gaps in the enamel. Brooch transformed into a pendant.
• Weight of the jewel: 38.94 grams
• Do not hesitate to contact me, I will be happy to advise you as best as possible.