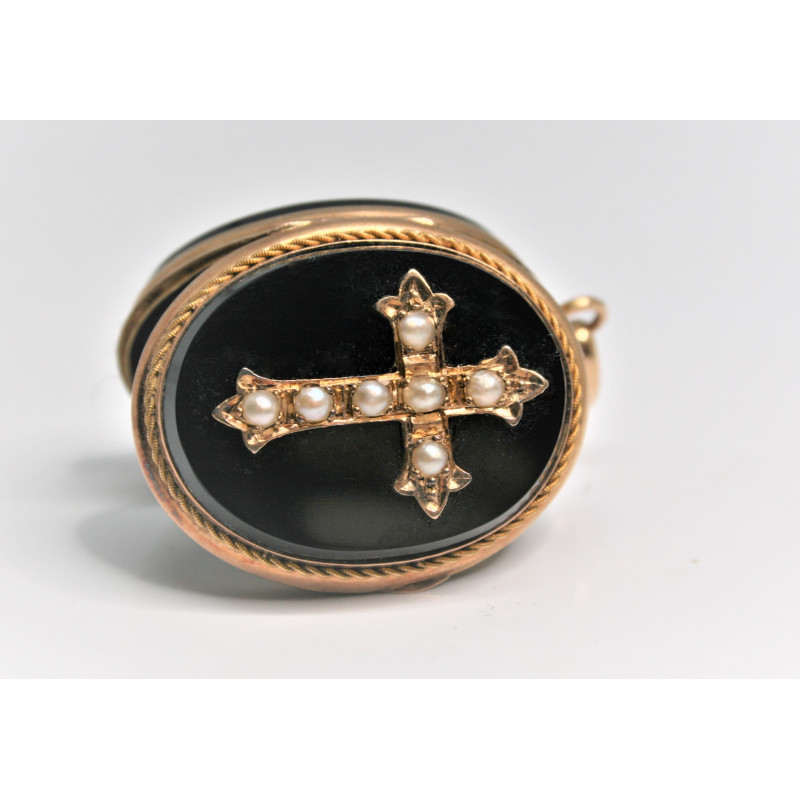  
Antique french locket
Lovely antique locket in gold, onyx and pearls.
This mourning jewel made it possible to keep the memory of a loved one close to you.
Witness of love and faith, this jewel allows you to carry a secret close to your heart.
An old pendant made in France

All jewelery is examined and guaranteed by an expert gemologist who is qualified from Gem-A (FGA)
FGA: English Association of Gemmology

The jewels are sent within 2 days
Insured shipment with delivery against signature.
• Old souvenir pendant in 18-carat gold (eagle's head hallmark), onyx, and small pearls
• Gems: onyx and half-pearls • Dimensions of the pendant (excluding bail): approximately 30 X 24 mm
• Weight of the jewel: approximately 9.6 grams
• Jewel selected and checked by an FGA gemologist
• Do not hesitate to contact me, I will be happy to advise you as best as possible.