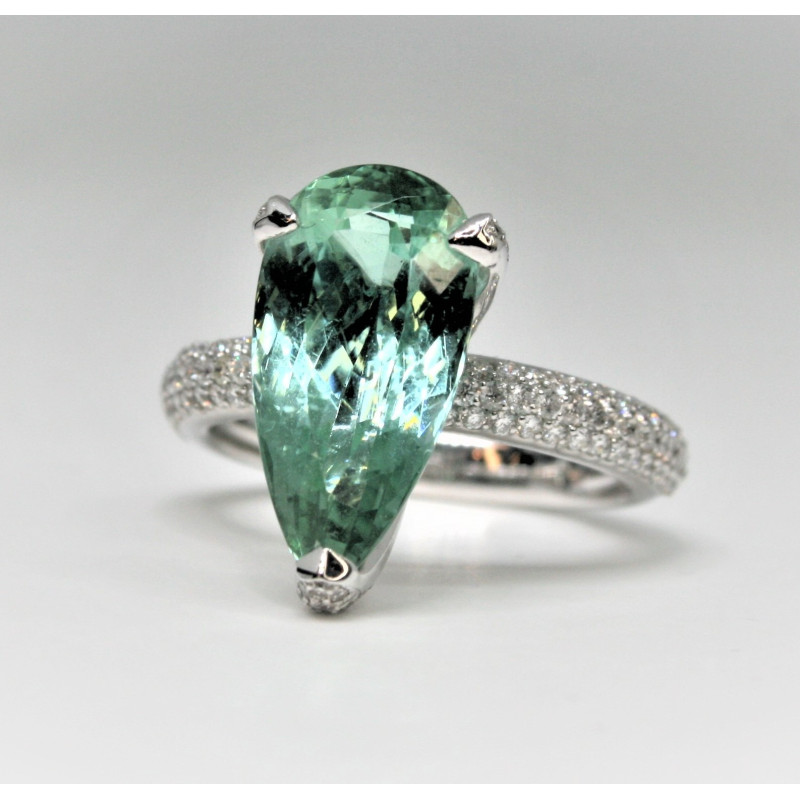  
Mint tourmaline ring

Magnificent ring in 18 carat white gold, mint tourmaline, and diamonds.
The claws and part of the ring are entirely paved with diamonds.
An exceptional ring adorned with a refreshingly colored stone.

Jewels are sent within 2 days
Insured shipment with delivery against signature.

All jewelery is examined and guaranteed by an expert gemologist who is qualified from Gem-A (FGA)
FGA: English Association of Gemmology

• Ring in 18-carat white gold (eagle's head hallmark and maker's mark - wear to hallmarks) mint tourmaline and diamonds
• Ring size: 53 - US 6.5
• Weight of the tourmaline: 5.84 carats
• Weight of the jewel: approximately 7.58 grams
• Tiny scratch on the stone. Ring in excellent condition • Contessina jewels are only available in one copy
• Jewel selected, checked and guaranteed by an FGA gemologist
• Delivered in a box
• Do not hesitate to contact me, I will be happy to give you the best advice.