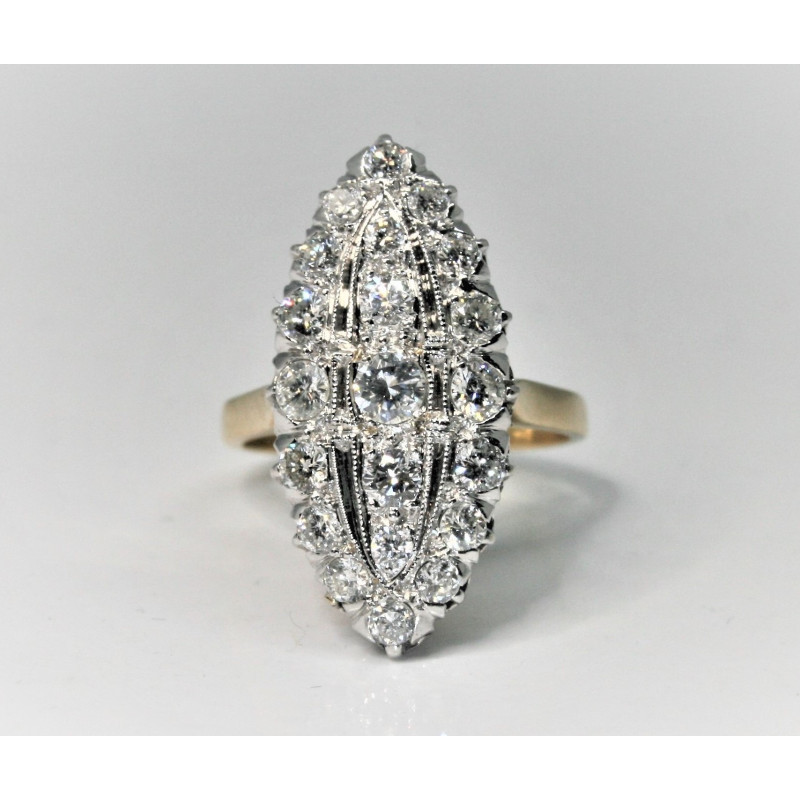  
Vintage 18K gold and diamonds ring
Stunning vintage marquise ring in 18 carat gold.
A voluminous and dazzling ring.

Jewels are sent within 2 days
Insured shipment with delivery against signature.

All jewelery is examined and guaranteed by an expert gemologist who is qualified from Gem-A (FGA)
FGA: English Association of Gemmology
• Marquise ring in 18-carat gold (eagle's head hallmark and French maker's mark)
• Ring size: 50.5 - 5 3/4 US
• Jewel weight: approximately 6.28 grams
• Gemstones: diamonds. Estimated weight of 1.4 carats in total (indicative weight estimated at sight. Stones not weighed).
• Period: Circa 1960 (France)
• Dimensions on the finger: approximately 2.36 x 11 mm
• Jewel selected and checked by an FGA gemologist
• Delivered in a box with invoice
• Do not hesitate to contact me, I will be happy to give you the best advice.
Phone: 06 19 99 15 01