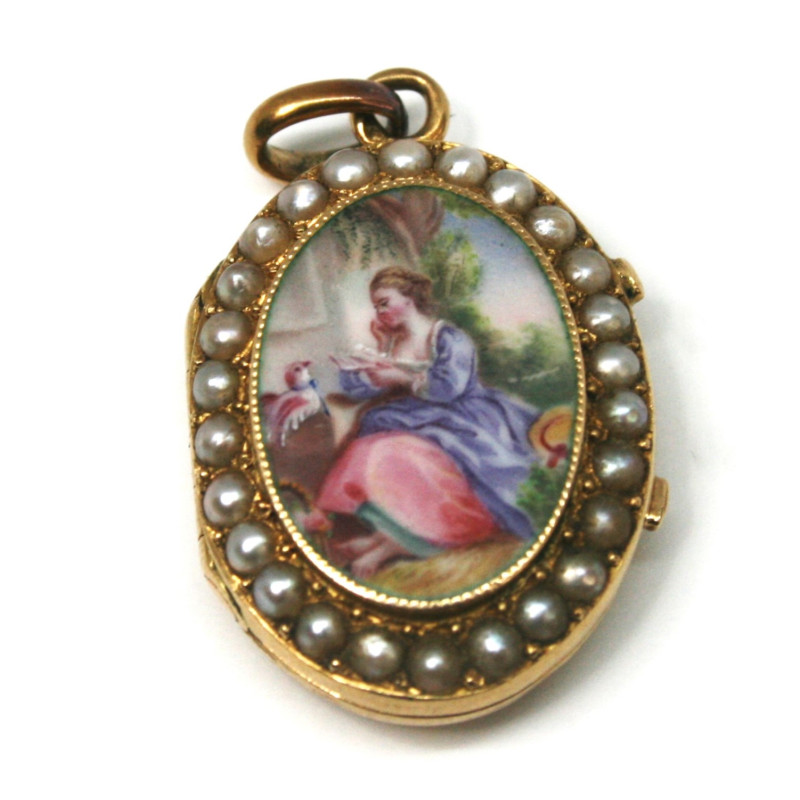  
Médaillon porte souvenir ancien en or et miniature
Lovely little 18-carat gold , painted miniature, and pearls locket.
A young woman is absorbed in her reading while a dove keeps her company.
An adorable sentimental jewel.

Jewels are sent within 2 days
Insured shipment with delivery against signature.

All jewelery is examined and guaranteed by an expert gemologist who is qualified from Gem-A (FGA)
FGA: English Association of Gemmology
• Antique 18K gold locket (eagle head hallmarks) miniature and pearls.
• gems: pearls
• Period: France, end of the 19th century
• Dimensions of the pendant: approximately 2.5 cm x 1.5 cm
• Weight of the jewel: approximately 6.14 grams
• Note: small scratches (especially visible with a magnifying glass) on the miniature.
• Jewel selected and controlled by an FGA gemologist
• Do not hesitate to contact me, I will be happy to advise you as best as possible.