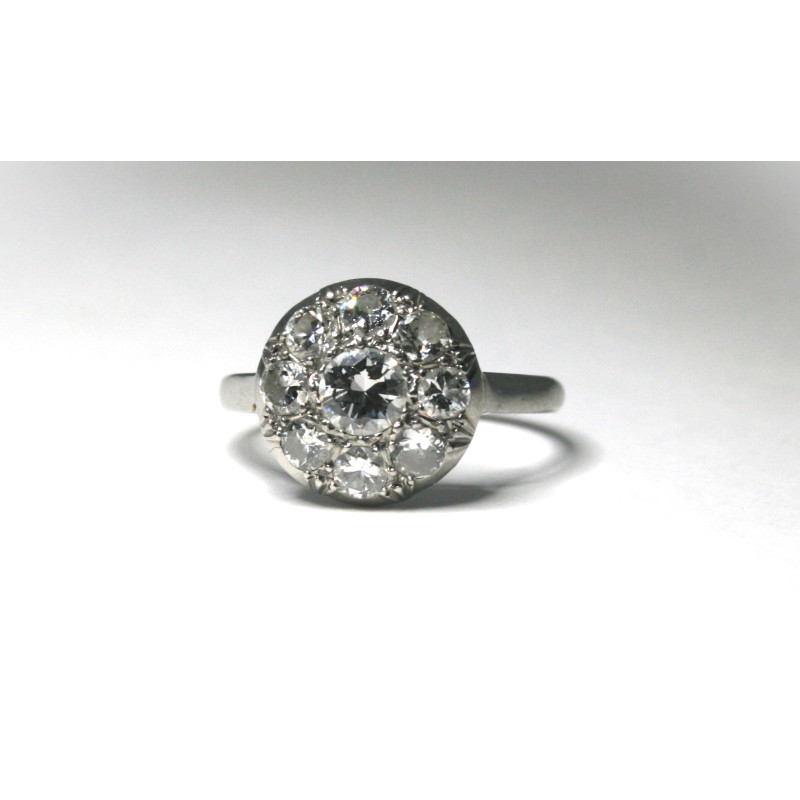  
Vintage platinum and diamond ring
Stunning vintage platinum and brillant cut diamonds engagement ring.
A dazzling daisy ring adorned with approximately one carat of diamonds.

Jewels are sent within 2 days
Insured shipment with delivery against signature.

All jewelery is examined and guaranteed by an expert gemologist who is qualified from Gem-A (FGA)
FGA: English Association of Gemmology
• Superb ring in platinum and diamonds (mascaron hallmark)
• Around 1930
• Gems: diamonds approximately 1 carat total weight. 0.4 carat the main one and 0.6 for the entourage
• Finger size: 54- US 7
• Weight of the jewel: approximately 3.58 grams
• Jewel selected and controlled by an FGA gemologist
• Delivered in a box
• Do not hesitate to contact me, I will be happy to advise you as best as possible.