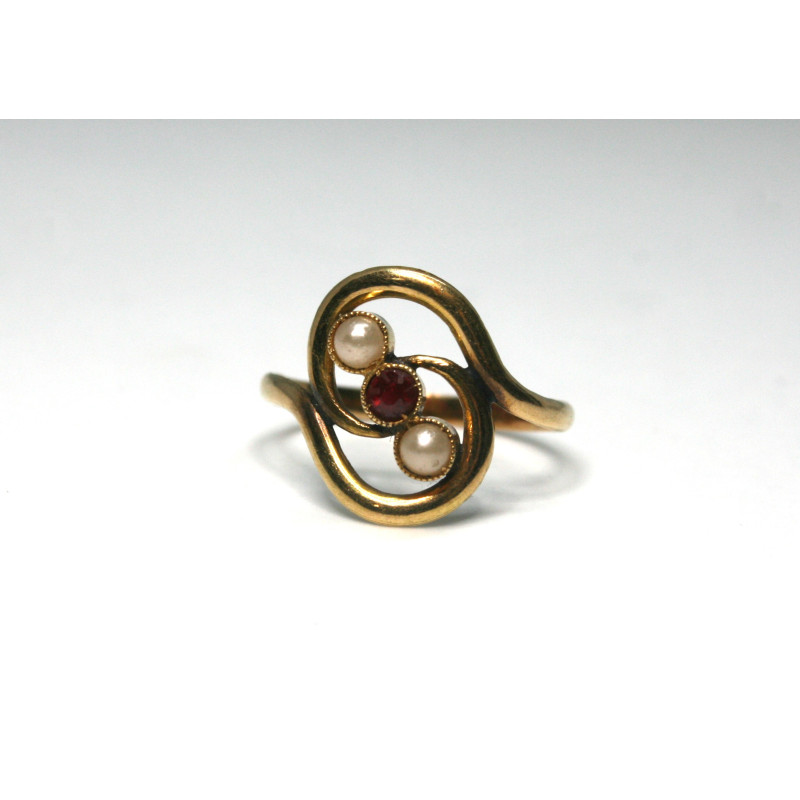  
Bague ancienne en or, pierre rouge, et perles
Lovely antique 18K yellow gold, pearls, and red stone ring.

Jewels are sent within 2 days
Insured shipment with delivery against signature.

All jewelery is examined and guaranteed by an expert gemologist who is qualified from Gem-A (FGA)
FGA: English Association of Gemmology
• 18-carat gold ring (eagle's head hallmark)
• Period: France, circa 1900-1920.
• Gems: imitation stone (garnet and glass doublet. This is an assembled stone widely used at the beginning of the 20th century) and cultured pearls.
• Finger size: 53 - 6 1/4 US
• Weight of the jewel: 1.83 grams
• Condition: Very good general condition, normal wear and tear on the stone
• Jewel selected and controlled by an FGA gemologist
• Do not hesitate to contact me, I will be happy to advise you as best as possible.